Atlantikwall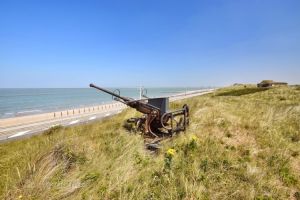 De Atlantikwall is één van de topattracties aan de kust en één van de drie musea op Raversyde. De meer dan 60 aanwezige bunkers, observatieposten en geschutstellingen en de 2 km open of onderaardse gangen vormen samen één van de best bewaarde delen van de beruchte Duitse verdedigingslinie 'Atlantikwall'. Deze werd gebouwd door de Duitsers tijdens de ...
Heemkundig museum Turkeyenhof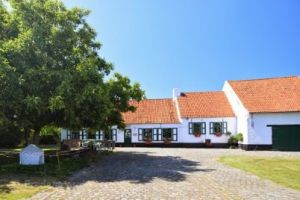 Het Turkeyenhof is een gerestaureerde hoeve uit 1737 in klassieke polderhoevestijl met een hoogkamer boven de voorraadkelder. Voor de gemeentelijke heemkring Ter Cuere is het ook heemhuis en documentatiecentrum. De museumhoeve bestaat uit een woonhuis, bakhuis, schuur, wagenkot en hondenhok. Het museum beschikt eveneens over een indrukwekkende verzameling ...
Anno 1465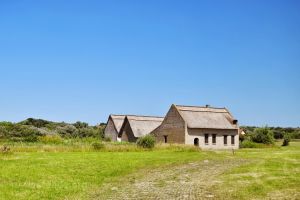 The lost fishing village of Walraversijde is one of the most important archaeological sites in Flanders and one of the best-studied medieval fishing communities in Europe. This medieval settlement has been examined systematically since April 1992 in cooperation with the Flanders Heritage Agency. The site was opened to the public in an appropriate instructional and ...
City Museum Ostend
The City Museum of Ostend houses a sea of stories. The City Museum guides you through the fascinating story of Ostend and also takes a look at the future. Many objects, posters, documents and multimedia applications reveal the secrets behind the urban development, tourism, fisheries, harbor and the shipping industry. Discover the Ostend of the past and present ...
Three-master Mercator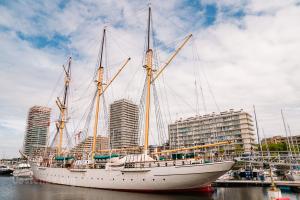 Climb aboard the mighty Mercator and explore a training ship that sailed the globe in 41 voyages, covering almost every ocean on earth! Learn about her scientific missions and see how this beautiful vessel became a salty symbol of Belgium. If this ship could talk she would speak of every ocean in the world, and the many ports she called at before ...
Museum Ship Amandine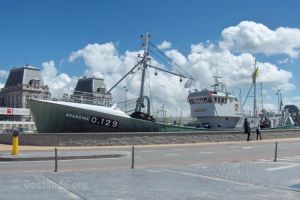 The Amandine 0.129 was the last IJslandvaarder and reminds the most infamous period in the Flemish fishing history when the fishermen went after the finest and tastiest fish in the icy waters around Iceland. Many coastal residents gave their lives. The IJslandvaarder was purchased by the city of Ostend and is now completely renovated. The most modern audio-visual ...
Expositieruimte Holmenshoeve
Tempelhofstraat 6, Middelkerke (Slijpe)
tel. +32 593 025 16