Aqua Mundo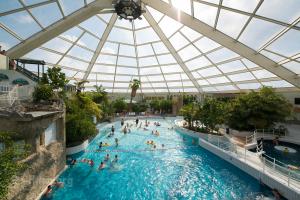 The subtropical swimming pool Aqua Mundo, located in the heart of Holiday Park De Haan. An ideal destination for a rainy day or a cosy and sporty day out. With a wide range of water attractions and facilities, Aqua Mundo offers an unforgettable experience for both young and old. Your swimming adventure in Aqua ...
Book tickets online
LAGO Brugge Olympia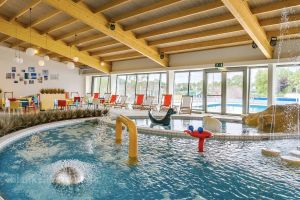 Zet je schrap voor wat de leukste dag vakantie voor jong en oud in heel Brugge zal zijn! Kom genieten van uren zwemplezier in de liefst 3 glijbanen, wildwaterbaan, kinderbaden, buitenbaden, en nog veel meer! Kinderbaden Geniet ten volle van de glimlach op het gezicht van je kleine bengel die zich helemaal uitleeft op ...
Book tickets online
Bellewaerde Aquapark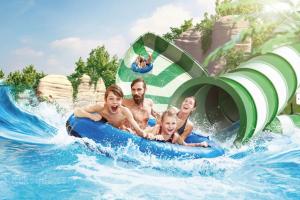 Bellewaerde Aquapark is water fun for the whole family! Big and small children enjoy themselves in the spectacular play zones and on the amazing slides, while their parents sigh relaxed "aaah!" in the many jacuzzis or lounging areas. And everyone enjoys together in Aquaventure, the slide for the whole family. And all in a tropical, green oasis, at a lovely ...
Book tickets online
Royal Zoute Golf Club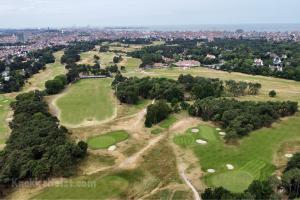 This stunning golf course on the Belgian coast offers a perfect combination of green fairways, breathtaking landscapes, and a relaxed atmosphere. Whether you're an experienced golfer or simply ...
Wellington track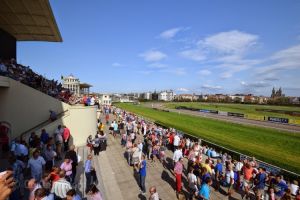 Since it was built in 1883 the Wellington track has welcomed many visitors. Partly because of its special location on the Royal Galleries the horse race track has much respect. Therefore ...
Stal Greet Minne
Zuid-Oostwijk 13
tel. +32 594 402 83
mob. +32 485 036 097
web.
Website
Ruitershof
Sluizenstraat 133
tel. +32 593 242 35
web.
Website
Koninklijke Golf Club Oostende
Koninklijke Baan 2, De Haan
tel. +31 592 332 83
web.
Website
Manege Mustang
Grotestraat 130, De Haan
tel. 049 781 334 7
web.
Website
Ken Fietsen Service
Duinenstraat 270
tel. +32 592 989 98
web.
Website
Rijwielen Pinte
Kapelstraat 163
tel. +32 594 465 26
web.
Website
Wellington Golf Oostende
Nieuwpoortsesteenweg 114, Oostende
tel. 059 320 834
web.
Website
Manège Derby
Duinenweg 439, Middelkerke
tel. +32 593 029 72
web.
Website
Manège Snippenhof
Snipgatstraat 9, Middelkerke
tel. +32 592 782 06
web.
Website
Westgolf Golf Club
Bassevillestraat 81, Westende
tel. 058 241 077
web.
Website