Fort Napoleon - Monument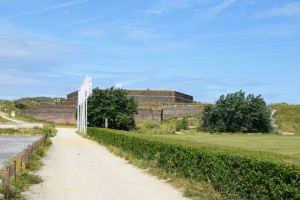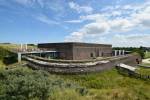 At the end of the 18th century France annexed Belgium.
Napoleon feared an attack from England at the port of Ostend and therefore built an impressive fort in the dunes in 1811. A British attack never happened. After that, the fort mainly functioned as an armory and a location for the French army.
And after the fall of Napoleon in 1814, it fell prey to theft and vandalism.
In both world wars the fort serves a purpose again for artillery used by the German army.
Then it became a museum and later a children's playground.
The monument declines.
Since 1995 the fort is maintained by Heritage Flanders that opens it for the public after five years of restoration.
Let yourself be carried away through two centuries of history!
Furthermore Fort Napoleon is near the following sights: Hangtime (±350 m), Vistrap (±1,0 km), City Museum Ostend (±1,2 km), Museum Ship Amandine (±1,3 km) & St. Peter and Paul Church (±1,4 km).
For information:
Vuurtorenweg, Oostende
tel. 059 320 048
web.
Website