Cycling
Towns like Oostende and Brugge are really close by; therefore Bredene is the perfect destination for a visit to the Belgian coastal towns and harbours. The
routes will take you past sober villages and country roads through the diked marshes. As agricultural region par excellence, the region has one of the most marvellous landscapes of West-Flanders. You should not look for any woods and also any buildings will be scarcely found.
Many bicycle paths and coastal roads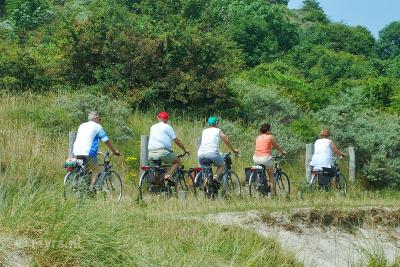 Bredene is for the most holiday guests sun, sea and beach. But there is a lot more have to offer, a lot more, many pleasant kilometres more.
The many cycle-tracks and the rural roads offer you a varied view that is uncommon. The coastal-tracks through the dunes, the peaceful country roads through the countryside, the characteristic peaceful villages and the long extensive cycle-tracks. A safe and ideal environment to enjoy, by yourself or with the whole family. In short; There is a lot to discover in and around by bicycle.
Cycle routes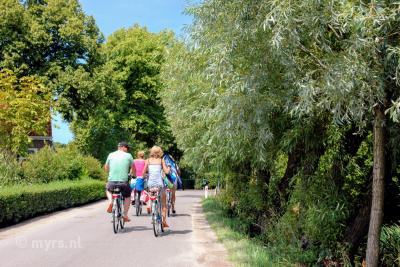 Belgium has created a network of over 2,000 kilometers of bicycle routes. Most routes are only available in the Dutch language. You can acquire local bike guides and bike routes at the local tourist information center, local bike rental shops or online.