Japanese Garden Shin Kai Tei - Nature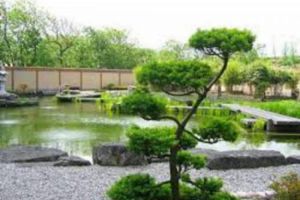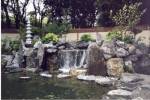 The name Shin Kai Tei refers to a piece of Japan in Ostend. Prince Philip opened the Japanese garden in 2001. King's Park, which is not far from the royal villa, was chosen as the best place for the development of the more than 2,500 square meters of garden. Japanese architect Takashi Sawano has tried to design the garden in such a way that makes you really feel like you're in Japan. The beautiful pond and waterfalls create a harmonious garden.
Furthermore Japanese Garden Shin Kai Tei is near the following sights: Koninklijke Gaanderijen (±300 m), Mu.Zee (±600 m), Wellington track (±650 m), Kursaal Oostende (±650 m) & Three-master Mercator (±950 m).
For information:
Koningin Astridlaan, Oostende