Golf possibilities nearby Bredene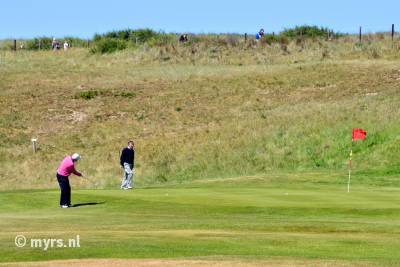 Golf can be played at four different places along the Belgian coast. In De Haan en Knokke you can find the oldest and most traditional golf clubs. Professionals say that the golf course of Knokke is the best of Flanders and one of the most beautiful of Belgium. Along the coast only the Royal Ostend Golf Club, near De Haan, and the Royal Zoute Golf Club an official golf course with 18 holes. The Knokse even offers you two courses, of which one is of European top level.
Golf is the perfect way to relax: being outdoors in the fresh air and keeping up your social contacts at the same time.
Golf courses
Instead of playing at your usual golf course, what about teeing off in the dunes or in a beautiful forest? And not having to drive home to your daily routine after your golf game? Treat yourself to a golfweekend or midweek in the surroundings of Bredene, one of the most beautiful spots in the Netherlands. Give yourself, your partner and your golf friends this chance for total relaxation in lovely surroundings. And non-golfers will certainly not be bored because there are so many interesting places to visit in the surroundings of Bredene.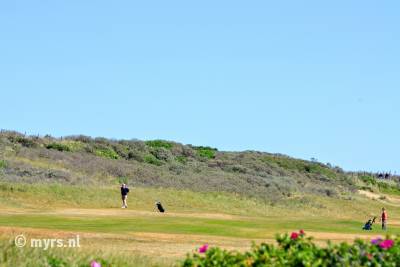 Contact information
For information about green fees, starting times and reservations, you should contact the club in question.
Koninklijke Baan 2, De Haan
tel. +31 592 332 83
web.
Website
Caddiespad 14, Knokke-Heist
tel. +31 506 012 27
web.
Website
Nieuwpoortsesteenweg 114, Oostende
tel. 059 320 834
web.
Website
Bassevillestraat 81, Westende
tel. 058 241 077
web.
Website