Kursaal Oostende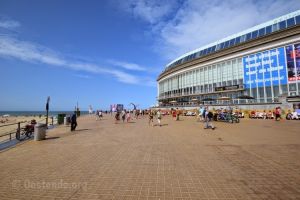 The fourth Kursaal (Casino) of Oostende is a highlight in the architecture of the 1950s. It is characterised by a modernistic design combined with neoclassical elements on the front façade. The architect Stijnen created an avant-garde building that was aimed at transparency and simplicity. Many changes were made to the ...
Watertoren Bredene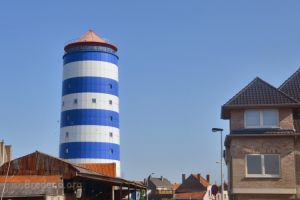 Climb the tower and enjoy the view.
Plopsaland
Plopsaland De Panne is a vast theme park at the Belgian coast. Enjoy the thrills of some 40 attractions and the ...
Book tickets online
Baluba Indoor Playground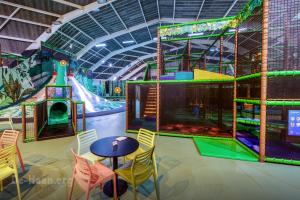 The Baluba indoor play area in De Haan is a true paradise for children. The variety of play equipment ensures that children up to 12 years old can entertain themselves for hours. ...
Book tickets online
Three-master Mercator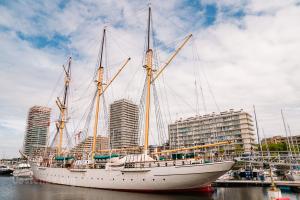 Climb aboard the mighty Mercator and explore a training ship that sailed the globe in 41 voyages, covering almost every ocean on earth! Learn about her scientific missions and see how ...
Sea Life Blankenberge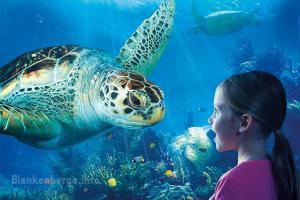 Sea Life Blankenberge - The Popular Sea Aquarium on the Belgian Coast
Discover the mysterious depths of the oceans and come face to face with a fascinating variety of marine ...
Book tickets online
Bellewaerde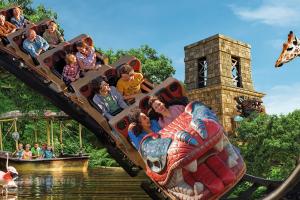 Looking for a fun and entertaining trip for the whole family? Visit Bellewaerde and enjoy the perfect balance between adventure, thrills and discovery. Squealing with fun in the nicest ...
Book tickets online
Hangtime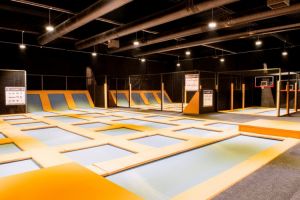 1,000 square metres of trampolines, a huge ball bath, and a challenging play area for the little ones, all connected by an inspiring coffee bar: that is the definition of Hangtime! In ...
Boudewijn Seapark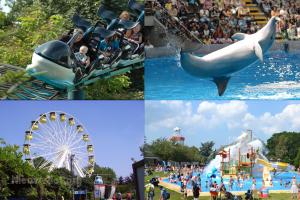 Experience a splash-filled day at Boudewijn Seapark in Sint-Michiels! This versatile park is both an amusement park and an animal park, where visitors can enjoy a range of water ...
Minigolf Versluys
Kapelstraat 10
tel. +32 593 201 93
Minigolf Parasol
Kapelstraat 34
tel. +32 592 500 77